UNCONTESTED DIVORCES
At the Law Office of Pardue & Coskrey in Augusta, Georgia, many of our clients are members of the military, and we have extensive experience in military law. We often represent service members at Fort Gordon, Fort Stewart Military Reservation and Hunter Army Airfield. For a free phone consultation with an experienced attorney, contact us today.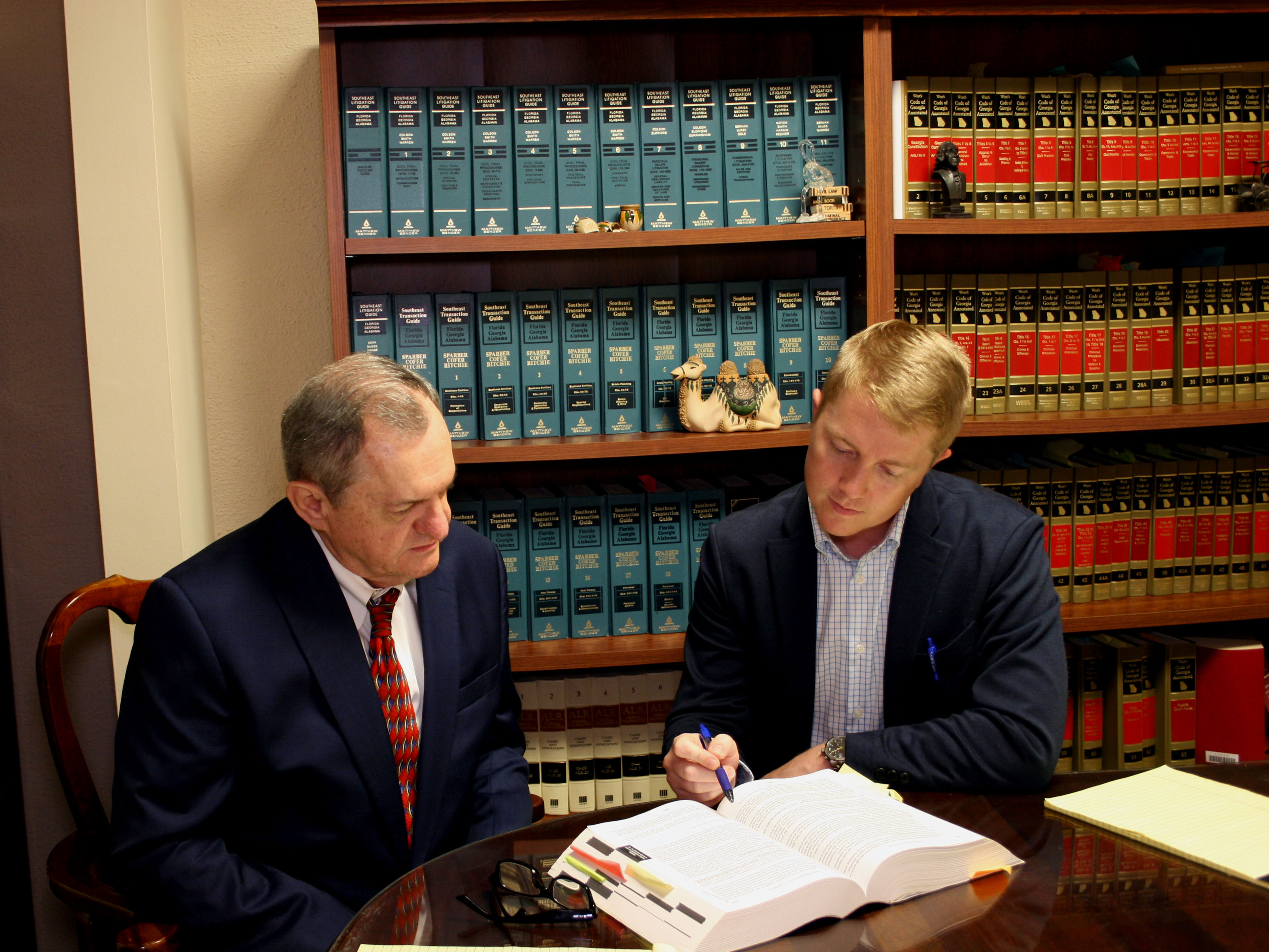 Guiding You Towards Resolution of Divorce
Divorce is an emotional and disorienting process for anyone. As you go through the various stages of divorce, it is extremely valuable to work with a knowledgeable legal advocate who will keep the process moving smoothly and protect your rights.
At the Law Office of Pardue & Coskrey in Augusta, Georgia, we represent clients in Georgia divorce proceedings. If you are going through a divorce, we will help you seek a resolution that meets your personal needs. Contact us for a free phone consultation with a skilled divorce lawyer.
Addressing Each Aspect of the Divorce Process
Our firm guides clients through the divorce process with a focus on their personal goals. We counsel clients on all aspects of divorce, including the following:
Child custody and visitation:   The division of parenting time is based on the best interests of the child. Child custody also addresses decision-making responsibilities over things like education and health care.
Child support:    If one spouse is primarily responsible for caring for the child, the other spouse is generally required to pay child support, which is based largely on the supporting parent's income and the number of children.
Property division:    In Georgia, property that you and your spouse own jointly, as well as most types of property acquired during the marriage, can be divided by the court in a manner that is fair to both parties.
Alimony: If one spouse is financially dependent on the other, the latter spouse may be required to pay alimony on a temporary or permanent basis.
We will handle your case sensitively but with a firm resolve to pursue an outcome that is fair and appropriate for you and, where applicable, your children. When aggressive advocacy is called for, we will fight for your interests with every resource available.
Providing Effective Representation in Military Divorces
If you or your spouse is a member of the military, it is important to hire a divorce lawyer who is familiar with the unique issues affecting military divorces. Our attorneys are skilled at reading and interpreting military leave and earning statements (LES) and evaluating each spouse's rights with regard to military retirement and pensions. Our attorneys are thoroughly familiar with the Uniformed Services Former Spouses Protection Act (USFSPA) and AR 608-99.
Don't hesitate to contact us to discuss your specific circumstances. We will represent you passionately, giving you the kind of help we would demand for ourselves if we were service members in legal trouble.
A Law Firm That Service Members Can Rely On
Our attorneys are devoted to providing comprehensive legal services to military personnel, veterans and their families. Military law touches upon a wide range of issues for people under its jurisdiction, and it is important to work with a lawyer who is familiar with the applicable law.
Attorney Chuck Pardue has a long history of military service with the Judge Advocate General (JAG) Corps and extensive experience with military trials. Within each of our practice areas, we are highly attuned to the unique considerations affecting our many military clients. Our services include but are not limited to the following:
Veterans Disability Claims
We help veterans and their families file claims and appeals for VA disability benefits. We represent veterans across the globe.
Car Accidents/ Personal Injury
We are experienced attorneys that will help guide you through the traumatic experience of being injured.
Medical Malpractice
If you were injured during medical treatment then you may be entitled to substantial compensation.