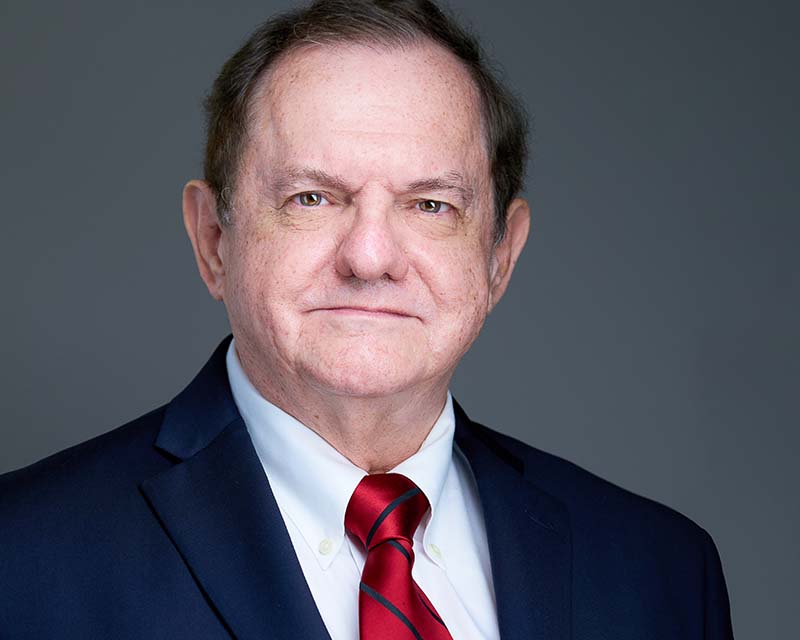 Chuck Pardue
Chuck Pardue is a Viet Nam Veteran (Fourth Inf Div and First Air Cav Division). After using the GI Bill he returned to the Army as a JAG and retired as a Lieutenant Colonel. He has over 30 years of military and civilian law experience.
His practice includes medical malpractice, personal injury, probate, and divorce cases. Over the years he has acted as lead counsel in over 100 trials and 1000 administrative hearings. He is admitted to all local courts, the United States Claims Court, all military courts and the United States Supreme Court. He is the author of several legal articles including "Military Disability in a Nutshell," 109 Military Law Review, 149.
He has successfully obtained medical malpractice structured settlements totaling over 100 million dollars for his military and civilian clients. Chuck Pardue has tried jury cases on three continents. He strongly believes in giving full value service to each client he accepts.
In 2002 Chuck Pardue ran for Congress and despite receiving various endorsements including the Atlanta Journal Constitution, was unsuccessful. He also served as the 10th Congressional District Chair of the Democratic Party from 1994-1998 and was a delegate to the 1996 Democratic Convention. He is a past president of the Augusta-Aiken Federal Bar Association and is a supporter of the Disabled American Veterans and received several awards from that organization.
He is married and has two sons and a daughter. He is active in alternative energy projects both biodiesel and algae. He strongly believes that America needs to be energy independent.
A Law Firm That Service Members Can Rely On
Our attorneys are devoted to providing comprehensive legal services to military personnel, veterans and their families. Military law touches upon a wide range of issues for people under its jurisdiction, and it is important to work with a lawyer who is familiar with the applicable law.
Attorney Chuck Pardue has a long history of military service with the Judge Advocate General (JAG) Corps and extensive experience with military trials. Within each of our practice areas, we are highly attuned to the unique considerations affecting our many military clients. Our services include but are not limited to the following:
Veterans Disability Claims
We help veterans and their families file claims and appeals for VA disability benefits. We represent veterans across the globe.
Car Accidents/ Personal Injury
We are experienced attorneys that will help guide you through the traumatic experience of being injured.
Medical Malpractice
If you were injured during medical treatment then you may be entitled to substantial compensation.