DISCHARGE UPGRADES
At the Law Office of Pardue & Coskrey in Augusta, Georgia, many of our clients are members of the military, and we have extensive experience in military law. We often represent service members at Fort Gordon, Fort Stewart Military Reservation and Hunter Army Airfield. For a free phone consultation with an experienced attorney, contact us today.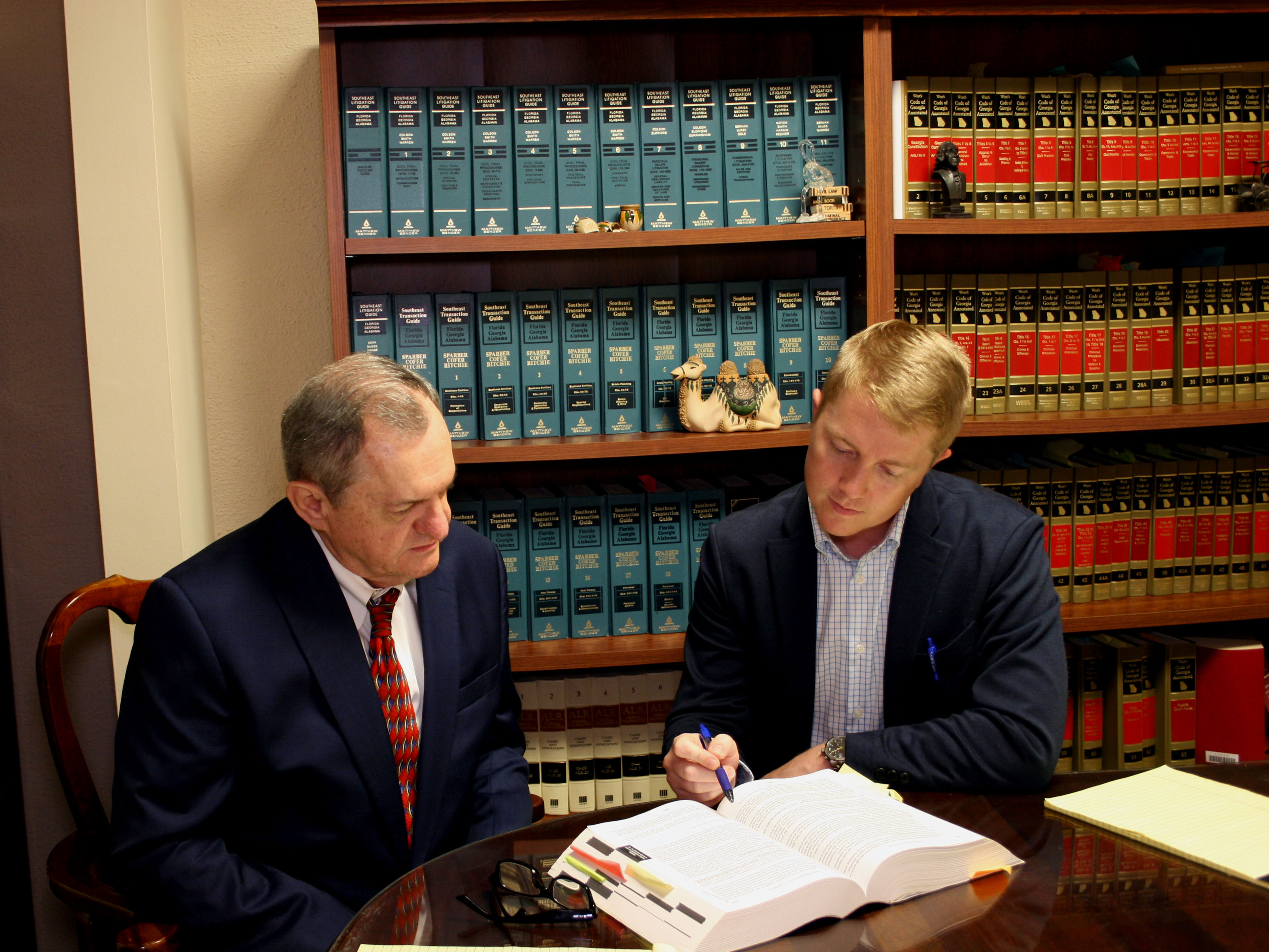 Helping Clients Improve Their Service Records
If you have been discharged from military service, a wide range of benefits and other privileges may be dependent on the exact details of your discharge records. Depending on your specific goals, it may be beneficial for you to pursue a discharge upgrade with your service branch.
At the law firm of Andrews & Sanders Law Offices in Savannah, Georgia, we regularly help clients pursue discharge upgrades. Attorney Chuck Pardue, who heads our military law practice, has a long history of military service with the Judge Advocate General (JAG) Corps. Contact us today for a free phone consultation with a knowledgeable military law attorney.
Providing Skilled Guidance Backed by Experience
Whether you are looking to change the characterization of your discharge, the grounds for the discharge or your reenlistment code, there are several reasons why it is important to retain an experienced military law attorney to help you pursue your discharge upgrade.
Choosing the appropriate board is a key step in the discharge upgrade process. Each service branch has a Discharge Review Board and Board for Correction of Military Records. You need a lawyer who knows which board is appropriate to hear your case.
Obtaining military records can be a challenge for anyone who has not done it before and is not familiar with this complex and sometimes frustrating process.
Familiarity with statutes of limitations is necessary to make sure your claim is filed on time or that a waiver is sought on the appropriate grounds.
We are highly familiar with all aspects of the military discharge upgrade process in all service branches. We have helped many clients achieve their goals through this process. You can rely on us to take the right steps at the right time on your behalf.
Advising You Based on Specific Goals
People seek discharge upgrades for different reasons. Some of our clients want to be eligible for education or VA benefits. Some want to reenlist but have reenlistment eligibility (RE) codes that prohibit them from active duty. Some feel like they were railroaded into administrative discharge as they got close to eligibility for length of service retirement.
We will listen to your reasons for seeking a discharge upgrade, review your records and propose a course of action that is appropriate for your specific circumstances and goals. Contact us to discuss how we can help you pursue a discharge upgrade.
Don't hesitate to contact us to discuss your specific circumstances. We will represent you passionately, giving you the kind of help we would demand for ourselves if we were service members in legal trouble.
A Law Firm That Service Members Can Rely On
Our attorneys are devoted to providing comprehensive legal services to military personnel, veterans and their families. Military law touches upon a wide range of issues for people under its jurisdiction, and it is important to work with a lawyer who is familiar with the applicable law.
Attorney Chuck Pardue has a long history of military service with the Judge Advocate General (JAG) Corps and extensive experience with military trials. Within each of our practice areas, we are highly attuned to the unique considerations affecting our many military clients. Our services include but are not limited to the following:
Veterans Disability Claims
We help veterans and their families file claims and appeals for VA disability benefits. We represent veterans across the globe.
Car Accidents/ Personal Injury
We are experienced attorneys that will help guide you through the traumatic experience of being injured.
Medical Malpractice
If you were injured during medical treatment then you may be entitled to substantial compensation.
Email
info@chuckparduelaw.com
Hours
Mon:10am – 5pm
Tue: 10am – 5pm
Wed: Closed
Thur: 10am – 5pm
Fri: 10am – 3pm
Sat: 10am – 3pm
Sun: Closed