PHYSICAL EVALUATION
                                  BOARD
PHYSICAL EVALUATION BOARD
At the Law Office of Pardue & Coskrey in Augusta, Georgia, many of our clients are members of the military, and we have extensive experience in military law. We often represent service members at Fort Gordon, Fort Stewart Military Reservation and Hunter Army Airfield. For a free phone consultation with an experienced attorney, contact us today.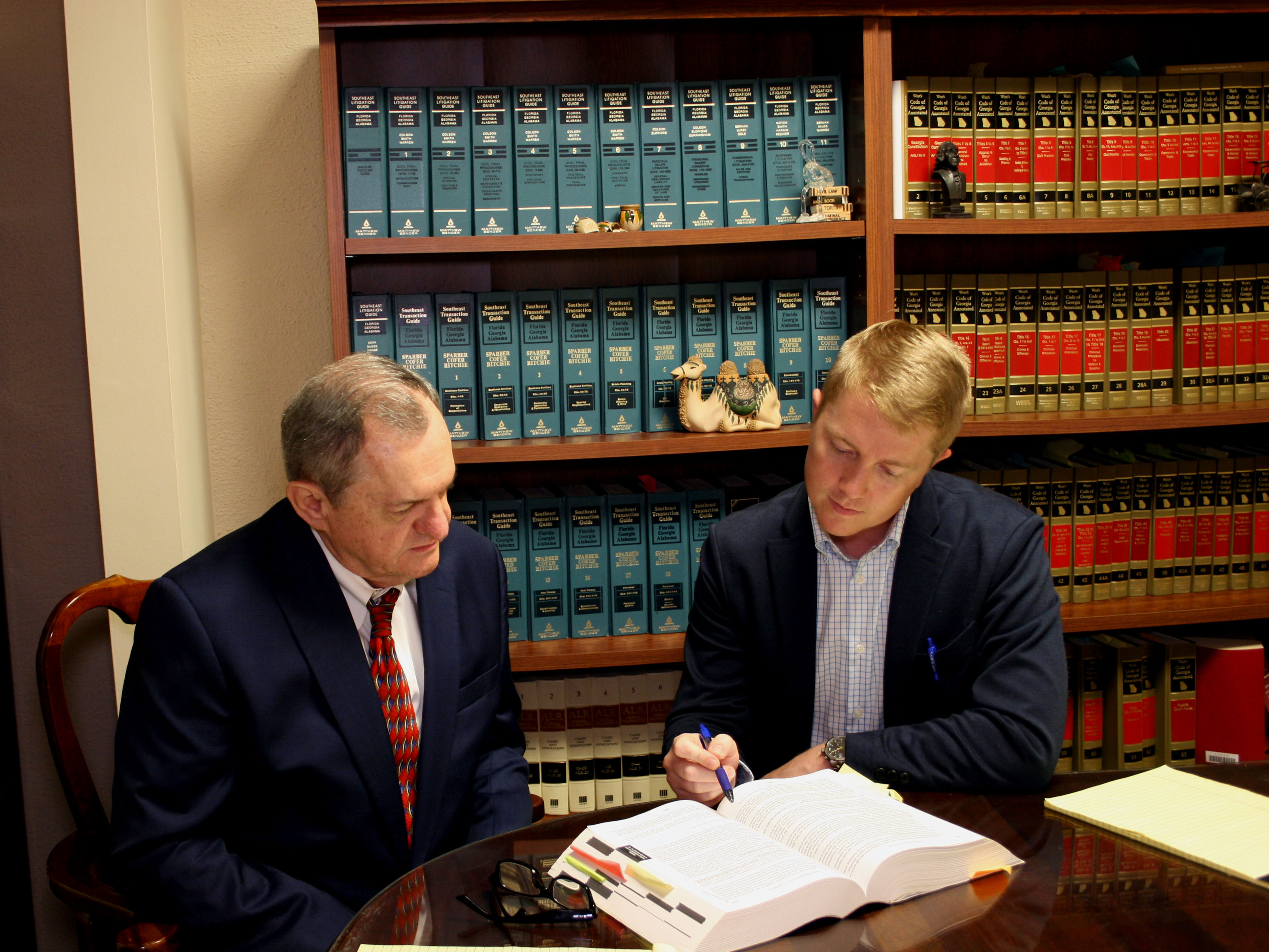 SHOULD YOU APPEAL INFORMAL PEB RECOMMENDATIONS?
"DON'T WORRY, THE V.A. WILL TAKE CARE OF YOU"
Play it safe! 
Often military active duty servicemen and women in the rush to be separated or retired from active duty are told: "Don't worry, the VA will take care of you." Sometimes service members are told that if they go to a Formal Board at a Physical Evaluation Board (PEB) they will lose or have their military disability reduced. Except for service members who exaggerate their disabilities, this rarely happens. Because they trust the bad advice, often times given by well-intentioned counselors who process their disability cases, thousands of veterans fail to fully avail themselves of their rights to military disability processing. They waive their statutory right to a hearing at a PEB and consequently forfeit valuable medical benefits for themselves and their dependents that many veterans later learn they should have received.
Federal statute 10 U.S.C. 1214 provides:

"No member of the armed forces may be retired or separated for physical disability [includes mental] without a full and fair hearing if he [or she] demands it."
 Even if the VA ultimately pays more disability compensation than the military, an active duty person should still strongly consider active duty disability processing and, if appropriate, request an in-person hearing at a Formal Physical Evaluation Board. In many cases the PEB is persuaded to increase disability and award retirement. The military provides TDY travel to the PEBs and free Judge Advocate General (JAG) counsel for the hearing. Civilian attorneys are also authorized at the service member's expense. At a formal in-person PEB hearing a soldier, sailor, or airman, may present their case with assistance of an attorney, face to face with the board members, who will decide their future Army Regulation AR 635-40 explains the PEB process in detail. The other services have a similar regulation. The informal PEB only reviews records and is unable to fully appreciate the physical or mental loss until the PEB hears testimony and sees the military member in person.
Call us today
The appeal of the Informal PEB to a Formal PEB should be done before discharge or retirement as it is extremely difficult, time consuming, and expensive, to receive a higher military disability rating after discharge or retirement. The additional month or so of additional processing time pending a PEB formal hearing, while still earning full pay and allowances, is often worth delaying the transition to civilian life. Good legal advice from an experienced attorney is critical beginning with the Medical Evaluation Board (MEB) and continuing throughout the PEB process.
Potential benefits include receiving a higher military disability rating and/or military retired ID card benefits. Service members qualify for military disability temporary retirement with at least a 30 per cent military disability rating. For some families the future lifetime medical care for themselves and their spouses and family members is more valuable than increased disability compensation. The opportunity to receive those military retired benefits that may be obtained by personally appearing at a PEB is worth more than just later receiving VA compensation or disability severance pay. More than half of the servicemen and women who appeal their cases to the PEB receive a higher disability, gain military medical retirement, or other favorable result. Most cases that are denied by a PEB receive no change in military disability ratings. Obtain legal advice before you waive your statutory right to a military disability hearing (PEB).
Written by Chuck Pardue
Attorney At Law
LTC Retired JAG
A Law Firm That Service Members Can Rely On
Our attorneys are devoted to providing comprehensive legal services to military personnel, veterans and their families. Military law touches upon a wide range of issues for people under its jurisdiction, and it is important to work with a lawyer who is familiar with the applicable law.
Attorney Chuck Pardue has a long history of military service with the Judge Advocate General (JAG) Corps and extensive experience with military trials. Within each of our practice areas, we are highly attuned to the unique considerations affecting our many military clients. Our services include but are not limited to the following:
Veterans Disability Claims
We help veterans and their families file claims and appeals for VA disability benefits. We represent veterans across the globe.
Car Accidents/ Personal Injury
We are experienced attorneys that will help guide you through the traumatic experience of being injured.
Medical Malpractice
If you were injured during medical treatment then you may be entitled to substantial compensation.
Probate/Wills
Please contact our office for a free consultation. We are happy to assist with the probate process and the drafting of a will or trust document.
Physical Evaluation Board
Appealing an Informal PEB Recommendation could greatly increase your benefits.